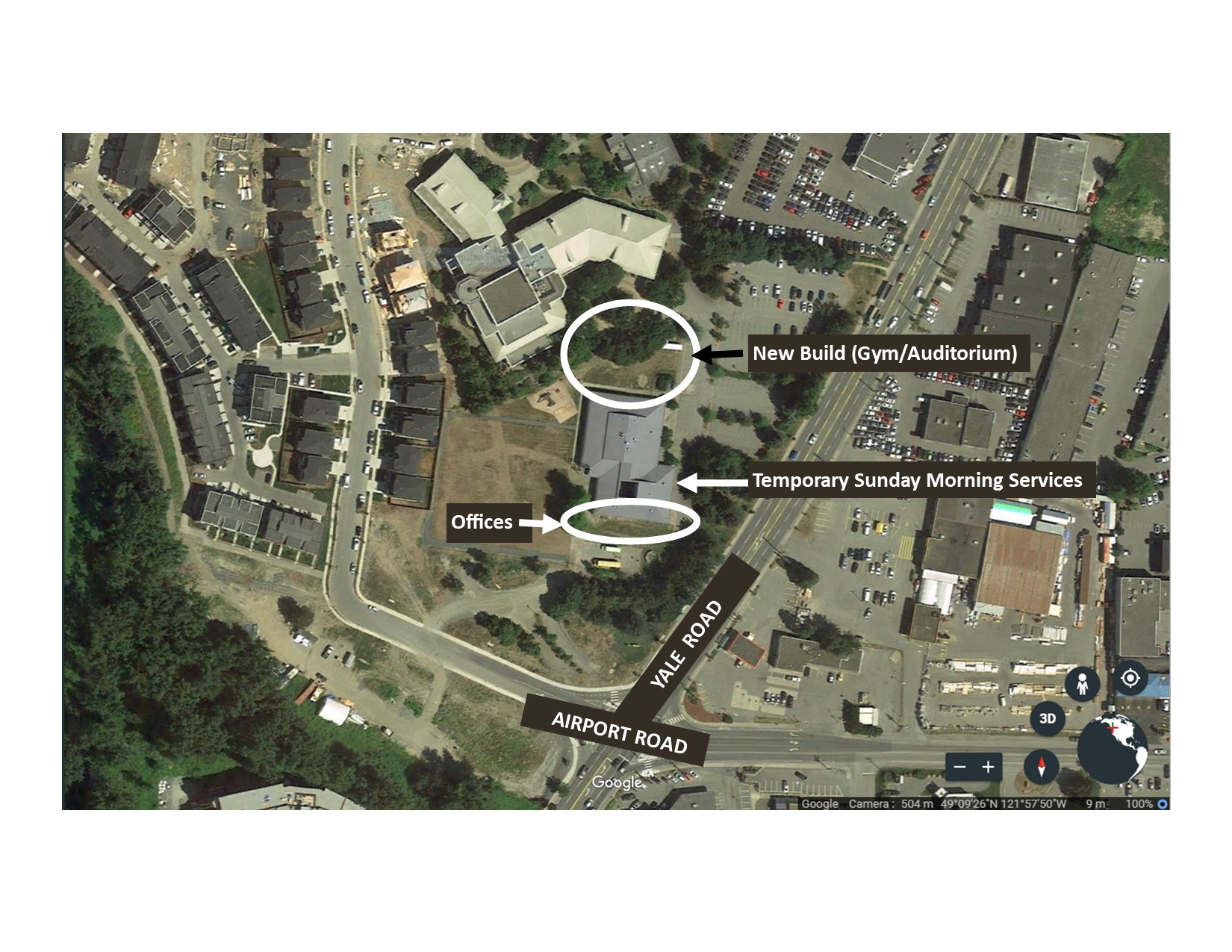 We are now meeting live in the foyer of Cascade Christian School and are looking forward to the end of the month when we should be in our new build. Please join us at 10:30 a.m. at 45657 Yale Road Chilliwack BC V2P 2N1. This is now not only our meeting place, and mailing address, but is now also our office location! Come and visit us in our office on the South Side of the building.
Email is [email protected]
Phone number is 604-792-3988.