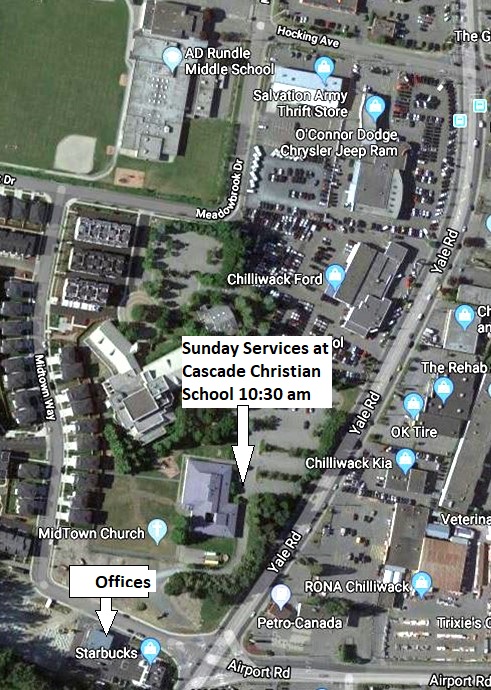 Our Sunday morning services continue in virtual format which you can view by clicking on our "Sermons" link. We paused our live services in March 2020, started up again in August, 2020 for a short time before pausing live services once more, in November.
We are looking forward to gathering together again as soon as it's safe to do so!
We also continue to look forward to when our new build is completed – no later than September, 2021 adjacent to Cascade Christian School and at the same address, 45657 Yale Road Chilliwack BC V2P 2N1. This also continues to be our mailing address.
Our offices are presently located at 45584 Airport Rd.
Email is [email protected]
Phone number is 604-792-3988.