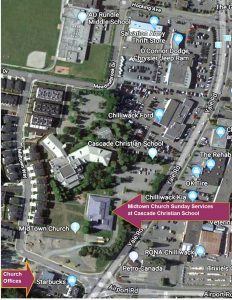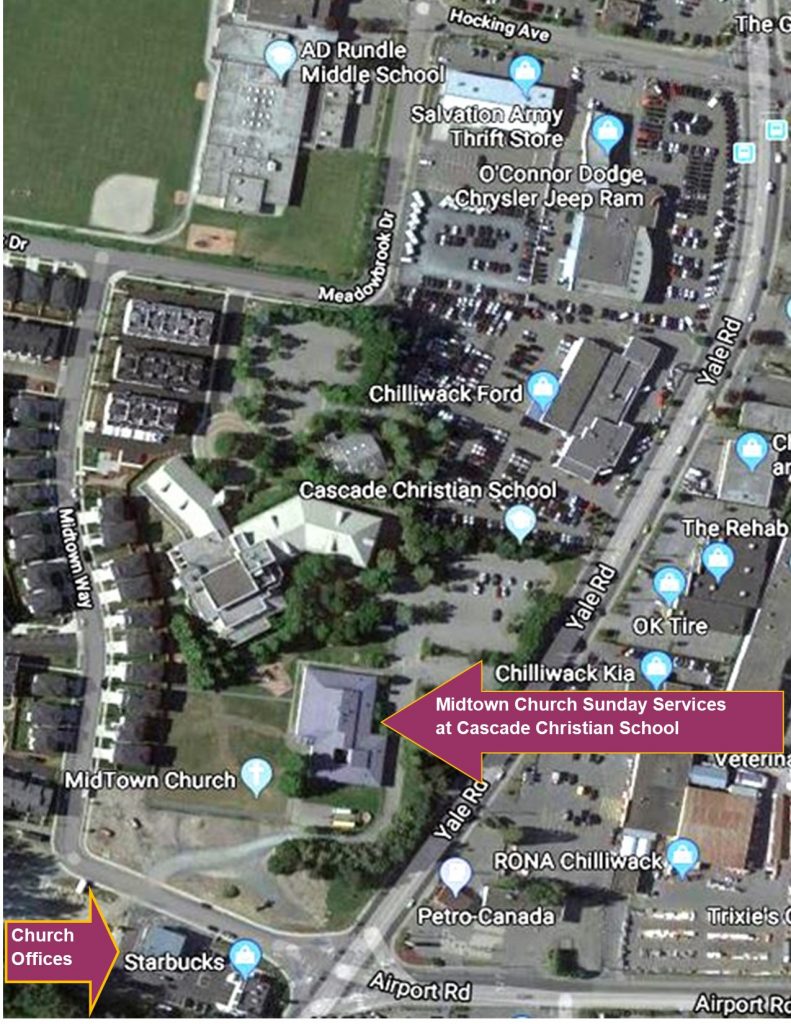 Our offices are located at 45604 Airport Road Chilliwack. You can reach us by phone at 604-792-3988, by email at [email protected], or in person by visiting us at suite 310.
Our services (on pause for the time being due to Health BC directives) take place Sunday mornings at 10:30 a.m. at Cascade Christian School 45657 Yale Road in Chilliwack, BC V2P 2N1. (This is also our mailing address).
If you plan to attend our services, please phone ahead of time to reserve your space as we need to keep our numbers to 50.