Wednesday Morning Drop-in Bible & Chat
Join us Wednesday mornings from 10 – 11 a.m. in the Board room –
next to the church offices.
This is led by one of our pastors. Please
contact the church office for more information.
Welcome to our Small Groups page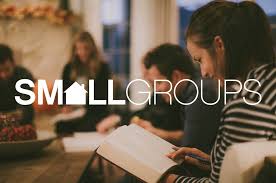 Small groups are important and vital to the health and life of a church.  Being in a small group will help you to truly feel part of the church.
There are a number of ways to involve yourself in a small group.  If you join the Youth Staff or Children's Ministry Staff then you will be part of a team that meets, works and prays together.
But small groups can also be Life groups. These groups meet weekdays or weeknights and often include the elements of Bible Study, Prayer and Food and always in that order. Those groups can be a real support atmosphere effect for building friendships within the church.
Our groups meet at various times and places during the week and the best way to find out if there is a group that suits you is to phone the office and say you are interested in joining a small group.
Please call one of the Pastors or contact the church office at 604-792-3988 or [email protected]