MISSIONS: Reaching Out to the World
Midtown Church has a passion for reaching people for Christ, both in
our community
and throughout the world.  Because of that commitment, we help support missionaries in the
countries of Brazil, in South America, Cameroon, in Africa, Cuba, in the Caribbean, and Canada.
World Team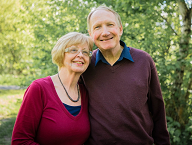 Gary and Sandra Clow are missionaries with World Team where Gary serves as Americas Area Director.  They joined World Team in 1986 and served as church planters through 1994.  In 1995 Gary became World Team Cuba Ministries Coordinator.  In 2004 Gary took on the role of Operations Manager for the Americas Area of World Team.  In 2014 he took on leadership of the Americas Area.  The Americas Area oversees World Team ministry in South America, the Caribbean and North America
In 1990 Gary began serving as as communications liaison between World Team and The Evangelical Convention of Cuba, Los Pinos Nuevos, the denomination begun by World Team missionaries in 1928.   As a Spanish speaker Gary is able to speak directly with church leaders in Cuba.  Ministry also includes preaching and teaching in Cuba, as well as leading ministry trips to Cuba for Christians who wish to be involved in that exciting ministry.
Gary's involvement in Cuba grew until 1995 when he was appointed Cuba Ministries Coordinator, one of the positions he currently holds within World Team.  This work involves coordinating World Team's ministry with our denomination in Cuba, The Evangelical Convention of Cuba, Los Pinos Nuevos, and with other denominations, as well as coordination of ministry involving other missions who work with World Team in Cuba.
Over the past ten years Gary has become involved in the World Team training department.  He is one of the facilitators in several of World Team's online eLearning courses and helped in the development of some of the courses.
Sandra is always active in evangelism, discipleship and mentoring.  When we were church planting she led the women's ministries and social activities.  Today she continues to do the same things.  She has weekly Bible studies, one on one with women, especially younger women.  She is mentor to many women, visits the sick in hospital and is head of women's ministries in the church we currently attend.  Sandra is busier in personal ministry than Gary!
One Life One Chance Ministries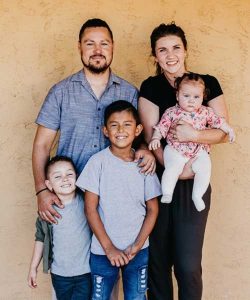 Arturo & Heather Molina are Directors of Pastoral & Community Ministry. They were both individually connected to One Life in different ways. Heather came on as an assistant in Canada in 2012 and Arturo as an assistant in Mexico in 2013. Both grew in their love for this work and each other, and in 2015 they were married and began to work together full time in Mexico. After being a part of the developmental phase of many areas of programs and outreach, Arturo and Heather stepped into the position of Directors of Pastoral & Community Ministry. They work together to develop programs, build relationships, create connections and find opportunities to broaden the reach of the organization. They have three children: Iker, Titan, and Luna.
Power to Change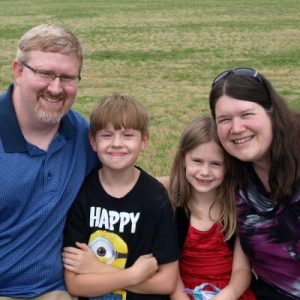 James & Carolanne Warkentin:  Power to Change – Digital Strategies (Formerly The Life Project):  James and Carolanne Warkentin currently serve as missionaries with Power to Change which was formerly Campus Crusade for Christ, Canada.  James works as a missionary on the Internet.  He works with a team of 30 people who, with God's help reach into some of the most closed countries in the world with the message of salvation.  Each month about 1000 people come to know Jesus as Saviour through the websites on which James ministers.  You can find out more about James and Carolanne at:  https://ptc.jamesandcarolanne.com
Brazil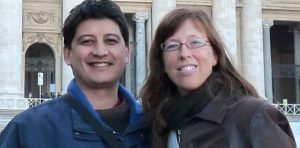 This field's main ministry focus is training pastors and church workers for local church ministry and church planting in the Brazil Baptist Convention. CHAIN of Love, a ministry based on Christian compassion, meets the needs of abused and abandoned children by providing genuine love in a group home environment.
Lyndell Campbell & Paulo André Réquia. Lyndell is a Seminary Teacher and helps her husband with church planting.  To find out more about Lyndell and Paulo, and read their latest prayer letter, go to:  http://nabconference.org/missions/lyndell-Campbell
Cameroon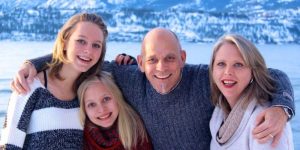 NAB has been working in the country of Cameroon since the 1930's. We helped establish the Cameroon Baptist Convention that now has over 1,000 churches, two seminaries, 68 primary schools and six hospitals, along with 52 health centers. The primary focus of our work with the CBC is in advanced Medical training, Theological Education and Missionary Children Education.
Calvin is Field Director in Cameroon. For the latest information on Calvin & Susanne Hohn and their daughters, including their prayer letter, go to http://nabconference.org/missions/calvin-susanne-hohn