Missions: Reaching Out to the World  
Midtown Church has a passion for reaching people for Christ, both in our community and throughout the world.  Because of that commitment, we help support missionaries in the countries of Brazil, in South America, Cameroon, in Africa, Cuba, in the Caribbean, and Canada.
Cuba Ministries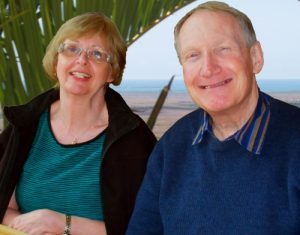 Gary & Sandra Clow are missionaries with World Team.  They joined World Team in 1986 and served as church planters until 1994.  Since 1995 Gary has been Director of Cuba ministries for World Team and also serves as Operations Manager for the Americas Area (North America, South America and the Caribbean).  Sandra is an active missionary.  She has Bible studies with several women each week and acts as a mentor to others.  She spends most of her week with other women and is active in evangelism and discipleship.  They have two grown children David (& Katrina), and Christy (& Christian). To read their latest prayer letter go to  http://www3.telus.net/Gary_Clow/Prayerletter/Prayerletter.pdf

Power to Change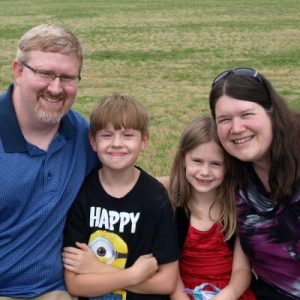 James & Carolanne Warkentin:  Power to Change – Digital Strategies (Formerly The Life Project):  James and Carolanne Warkentin currently serve as missionaries with Power to Change which was formerly Campus Crusade for Christ, Canada.  James works as a missionary on the Internet.  He works with a team of 30 people who, with God's help reach into some of the most closed countries in the world with the message of salvation.  Each month about 1000 people come to know Jesus as Saviour through the websites on which James ministers.  You can find out more about James and Carolanne at:  https://ptc.jamesandcarolanne.com
Brazil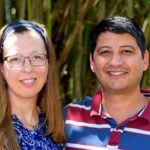 This field's main ministry focus is training pastors and church workers for local church ministry and church planting in the Brazil Baptist Convention. CHAIN of Love, a ministry based on Christian compassion, meets the needs of abused and abandoned children by providing genuine love in a group home environment. Chilliwack Baptist church supports:
Lyndell Campbell & Paulo André Réquia. Lyndell is a Seminary Teacher and helps her husband with church planting.  To find out more about Lyndell and Paulo, and read their latest prayer letter, go to:  http://nabconference.org/missions/lyndell-Campbell
Cameroon

NAB has been working in the country of Cameroon since the 1930's. We helped birth the Cameroon Baptist Convention that now has over 1,000 churches, two seminaries, 68 primary schools and six hospitals, along with 52 health centers. The primary focus of our work with the CBC is in advanced Medical training, Theological Education and Missionary Children Education.
Calvin & Susanne Hohn & daughters. Calvin is Field Director in Cameroon. For the latest information on the Hohn family, including their prayer letter, go to:  http://nabconference.org/missions/calvin-susanne-hohn
One Life One Chance Ministries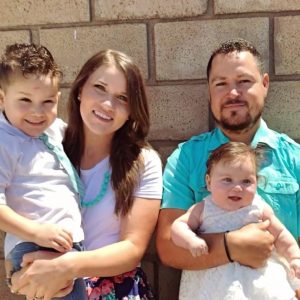 Arturo and Heather Molina are the Directors of Indigenous Ministry for OLOCM. They work together to develop programs, build relationships, create connections and find opportunities to broaden the reach of this ministry. One of Arturo and Heather's main focuses is to come alongside the pastors of the valley to provide support through resources and relationship, empowering them to minister in their own communities. They also work closely alongside local families, connecting with groups from Canada and finding ways to provide continual support. During team seasons, Arturo is heavily involved in house build projects, and Heather is in charge of group outreach and program planning. Both Heather and Arturo also spend time in the office, Arturo in the area of finance, and Heather in the area of media and communications. You can find out more about Arturo and Heather, and read their blog, at:   http://www.onelifeonechance.ca/molinas/