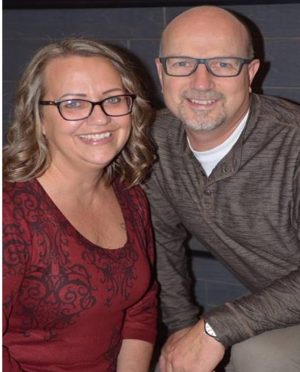 Pastor Kirsch is very busy working with the church family children, as well as the children from our community. He is passionate about children and their needs, and helping them to find Jesus as their 'forever friend'.
Dave Kirsch was born to a firm Christian family, May 15, 1964 in Edmonton, Alberta. At the age of eight years, the family moved from a small farming community to the city of Edmonton, attending the Edmonton German Church of God, where Dave's ideas and understanding of the Christian faith were formed, and shaped his life.
Becoming a Christian in 1982, he felt the pull of God to go into full-time ministry, and consequently attended Gardner Bible College and North American Baptist College, graduating in April 1988 with an Associate of Arts in Religion degree. He subsequently received his Bachelor of Theology degree from North American Baptist Divinity School, April 1991.
Doreen Kirsch was also born to a strong Christian family, on October 7,1967, in Edmonton, Alberta, the youngest of five children. Following graduation from High School, Doreen was employed in the banking industry and continues to work in this profession. Doreen loves to serve her family as a devoted Mom, seeks to be active in her community, and is the right arm of all that Pastor Dave does.
Dave and Doreen were married July 11,1987, and experience much joy as parents of Justin Bradley (b.April 11,1992) and Jacklyn Danielle (b. January 19,1995).
Following eight years tenure as minister of youth at Emmanuel Baptist Church, Morris, Manitoba, Pastor Dave came on staff at Chilliwack Baptist Church on January 1, 1998, as Associate Pastor of Family Ministries.